updated 4/8/04
Sharing thought or venting some steam..
Its all a part on the road to positive resolve ~
Someone with influence will eventually give a hoot.
Voices
Letters and Emails
from those who are forced to live with reckless and irresponsible industry practices of the Oil & Gas Industry,,, all with the blessings of our elected officials.


These are here for all to view.
Comments, Retorts & Suggested Solutions
both Pro & Con welcomed.*
* obscene or fowl language will be edited or omitted at the discretion of the site administrator
---
- Posted in order recieved -
click on any highlighted text below to view
.
Thoughts &
Comments Sent In

Author

County

This is a problem not only in Michigan, but in every oil & gas producing State





We've expanded our viewer range quite a bit outside Montmorency County.

Noise Condition in
Loud Twnsp, Michigan

Inigma

Atlanta, Michigan

Living with a compressor in Mesa Colorado

Karen Debos

Mesa, Colorado

Living with a compressor in
Parachute Colorado

Sid Lindauer

Parachute, Colorado

Compressor invades home
in Texas

Ken Bateman

Justin, Texas

Gas Letter 2

Richard Lovelady

Hillman, Michigan

Gas Letter 1
Michael J. Kurncz
Gaylord

To whom it may concern

Doug & Cyndi Choate

Atlanta, Michigan

Efforts to report a
line leak in December
Tom Williams
Atlanta, Michigan

"to the Editor"
of the Montmorency Tribune

Jim Ottarson

Elida, Ohio

..Home from work...

Pete Hanson

Atlanta, Michigan
.

Horseshoe Lake at
Canada Creek Ranch
just north of Atlanta

Rural Living ~

Much of it is what you hear,

just as what you don't
visit their website -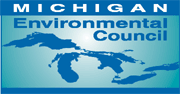 see what they do,
see what you can do too

---
BROUGHT TO YOU BY:

.

www.ElkCapital.net
© 2002 - 2004 NorthernWudzman

Email:
NorthernWudzman@ElkCapital.net

Please support our
local Commerce

www.atlantamichigan.com
Atlanta Chamber of Commerce
(989) 785-3400
-
Lewiston Chamber of Commerce
(989) 786-2293
-
Hillman Chamber of Commerce
(989) 742-3739
Share this page ~ Tell A Friend!
Type In Your Name:
Type In Your E-mail:
Your Friend's E-mail:
Your Comments:
Receive copy: