updated:
October 7th, 2016
Montmorency County
Trail Conditions
Report
Atlanta, Hillman & Lewiston Michigan
Dust levels Non existent
Fall color change under way
Atlanta Gas Price
10/7/2016
$2.29 for 87 octane
---
Update - 10/7/2016

Fall colors showing the land in it's seasonal change. Look, listen and enjoy the transition.
Good medicine for the soul.

We had a nice warm day (mid 70's) to usher out the rainy breezy weather that is to give way to calm winds (oxymoron) and clearing skies tonight (Friday) with chilly temps dropping down to the low 40's. These nighttime temps are to continue through the weekend. Monday and Tuesday nighttime temps should rise a bit to the low 50's.
Daytime highs over the weekend are expected to be in the mid 50's. Monday and Tuesday the high temps are expected to be in the mid to high 60's before dropping back to the high 50's Wednesday and Thursday.
The next chance of rain comes Wednesday to help the color palette of the trees.

You may see one deer cross the road, right behind may be another so please Slow Down, put the stress and anxiety in your pocket and give life a chance.
It'll help you enjoy your life too.

---

MDOT interactive map
Road Conditions from updated web cams in an interactive map with road closures, accidents, construction and more things that might affect your travels

---

Ticks,
our new norm
Natural tick repellent spray is available at the Atlanta Hardware in downtown Atlanta.
989-785-3351

Enjoy the woods INFORMED
Know What You're Looking At TickEncounter.org



---


Want to have your tick tested?
Tick Identification and Testing Form

Offered at no charge by MDARD (Michigan Dept of Agriculture and Rural Development)
---


Stay clear of Permethrin
in your insecticide/tick repellent products. It just keeps on killing. Not only the insect but things that feed on the insect too. Like so many chemicals, this stuff just doesn't decompose.
---
For constant Updated Animated Radar Images to see where snow clouds are headed click HERE

(Animated image from accuweather.com)

---
ELK VELVET ANTLER EXTRACT
Nutritional Supplements

Click HERE for components of VELVET ANTLER. It's in there!

If you are in town, stop over at the

Atlanta Hardware
(989) 785-3351

Elk Velvet Antler Extract $25,
Elk Velvet Antler Skin Lotion $19
Elk Velvet Antler Sports Cream $19
Elk Velvet Antler Pet Revitalizer (with Elk Liver) $20

All the above products are produced from the elk raised at the Rose Lake Elk Ranch here in the U.S.A.
(www.RoseLakeElkRanch.com)

also in Hillman is the
Thunder Bay Resort
989-742-4502
They keep a selection of Antler Velvet supplements derived from the Red Deer raised in New Zealand..

Consider all the minerals and nutrients the elk uses to get those antlers so flippin' huge and strong in a manner of mere months. These minerals and nutrients help the body cope with arthritis, sore joints and muscles, growth factors for bone and muscle health.
From those living with aches and pains to body builders and sports junkies, it's in there!
Side effects of Elk Antler Velvet usually appear in Autumn which may include growing antlers, an urge to bugle, scrape the ground and head butt any thing or any body that comes near your harem. A slight inconvenience but they do fall off in the spring.

Listen to an Elk Bugle -
If you hear this in the woods , it'll be sure to send chills down the spine.
---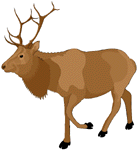 check out the past
2014 Atlanta
Elk Pole Contest!
always the first two days of the winter hunt
December, 2014
Heaviest Elk last year was a 6x7 665lb Bull !
The only public
Elk Pole Contest
in Michigan!
www.ElkCapital.net/events/elkpole2013

---
For pics of critters you might see in these parts, check out our
Critters in the North East
Woods of Michigan
.


Get next to nature,
and get next to your "self"

.
Because it matters...

CAST YOUR VOTE ON NOVEMBER 4th

October 11th
Michigans Voter Registration Deadline!
(petition #1) Dark Money Clock
Sign this Petition to give the election
process back to the votes of the people!
If corporations have the right to throw unlimited amounts of money to any political party as a form of 'free speech',,
then we have the right to know who is doing the 'speaking'
Sign Now (petition #2)
to stop special tax loopholes
for wall street billionaires
For current weather and projected forecasts for the Atlanta,
Hillman and Lewiston area, check out
Local Weather & forecast
from NOAA in Gaylord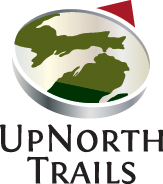 For the outdoor enthusiast.
Northern Michigan Trailway Routes for ORV,
Snowmobile, Biking & Hiking
http://www.UpNorthTrails.org


Into the Night Sky
Michigan has one of world's few 'dark sky parks' for stargazers | -Michigan Radio-
The Headlands, an International Dark Sky Park -
-Pure Michigan Travel-

County Maps
(with some trail marks)
available at the
Montmorency County Tribune
989-785-4214
and many business's in town


SNOW MOBILe
& ATV/ORV SERVICE
at
Atlanta Auto Repair
12383 State Street
Atlanta, MI 49709
989-785-4647
visit their web site!
www.atlantaautorepairmi.com
* Area Snow Mobile Clubs *
Lewiston Fun-One's
989-786-5414.

---
.
Local Lodging
Central Montmorency County
(Atlanta)
A-Win Sands Motel
989-785-2337

Atlanta Motel
989-785-4509

Elk View Cabins
(Elk Shed hunting and Elk tours)
989-785-4896

Timber Lodge Motel
(989)785-3339

---
(Lewiston)
(Hillman)
Browns North Shore Resort
(989) 742-4166)
---
---
Food & Drink
Thunder Bay Deli
Downtown Atlanta on the trail easement north of M-32 before the Haymeadow Creek bridge crossing
M-32 North / Downtown Atlanta
989-785-3700

- El Bo Inn -
24300 M-33
between Atlanta and Onaway.
989-785-4713
www.elboinn.com

- Talley's Log Cabin
/ Downtown Lewiston
989-786-2011

- Chauncey's Pub
121 N. State St./ Downtown Hillman
989-742-3282
---
The Baklava Shop
Home made Bread, Deserts,
Donuts, Pastries, sandwich wraps and more.
12619 State St.
(across from post office in town)
Atlanta, MI 49709
989-785-5438
Call ahead for large or special orders!

Elk Crossing Cafe´
Downtown Atlanta
12429 State Street (M-32)
989-785-2233
open at 6am
Breakfast specials, lunch & dinner
from donuts to Elk Burgers!

---
Restaurant Listings
from the Sno*Drift website
click
HERE
.
Souvenir's Gifts
(Atlanta)
--
Freddies Family Market
989-785-5723
--
North Woods Gallery
& Coffee House
989-785-4650
---
Atlanta Chamber of Commerce
(Located at the SW corner- downtown)
(989) 785-3400.
Snow Mobile &
Fishing Conditions
for the
Fletchers Floodwater area
click HERE
Shower Facilities
~
the Laundry Basket
Coin Operated Laundry
~
Laura's Hair Salon
~
Flower Shop
Located across from Eager Beaver Mini Storage
just north of downtown Atlanta


Nature Is Speaking
www.NatureIsSpeaking.org