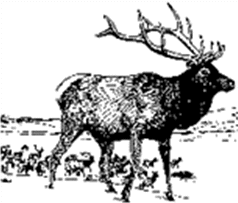 Opening Day of the December Elk Hunt was quite slow this year. Only 2 Bulls were entered in the contest and only about a dozen elk were checked in at the MDNDRE check station in Atlnata. Day#2 went a little better for both the contest and the check station as the initial expected flow of elk taken began to trickle in.
Even though only 2 bull elk were on display, it sure did create a few traffic stops that got many a driver to turn around and start clicking pictures off their cell phones and camera's. Atlanta is the only public elk contest in the entire state of Michigan and we are proud and honored for the priviledge to host this event.
Where else but Atlanta? It's the ELK CAPITOL OF MICHIGAN!

---
Prize Donor List
Largest Rack Prize
.50 cal. Traditions Buckstalker
Black Powder Rifle
donated by
Roy Turay of R&J Gunns
in Atlanta
989-785-9919
Heaviest Elk Prize
.50 cal. CVA Wolf
Black Powder Rifle made available under special pricing by A-1 Woods and Waters of Hillman. Monetary donations to purchase the rifle made by:
A-1 Woods and Waters
742-3878
Atlanta Veterinary Clinic
785-3521
Englehart & Sons Salvage
785-4418
Montmorency Tribune
785-4214
Trophy Class Real Estate
(Diane Ives - agent donor)
989-306-0372
---
OTHER PRIZES DONATED
from:
Wood Floors 'n More
785-2561
Tom & Carolyn Williams
of Canada Creek Ranch
donated an Icehouse Popup Blind
Jack Mathias of Thunder Bay Resort (800) 729-9375
donated (2) bottles of Elk Velvet health suppliment
Wood Floors 'n More (989) 785-2561 donated a compact field radio
Northwoods Services & Construction (989) 785-2256 donated an Elk Scene floor mat




Gift Certificate
Donors
Alpena Glass Co.
356-9091
Freddie's Family Market
785-5723
Kristie's Kitchen
785-2900
the Dinner Table
** new business! **
785-0151
Thunder Bay Deli
785-3700
Wedge Inn
785-3084







The Atlanta Chamber of Commerce provided the Trophies and camo Elk Pole hats to all entries as well as hosting the event..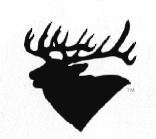 The Chamber offered a Hospitality Room for all hunters and spectators to come in out of the cold winds to enjoy free hot chocolate,coffee and treats.

---
PLEASE SAY THANKS
to the above donators and contributors the next time you are in their establishment or see them on the street. Keep the circle going so we can grow!

---
A magazine designed exclusively
for women, by women
------
Articles, stories and a social network for the woman hunter!
www.thewomanhunter.com
.